Gary Tegenkamp
Of Counsel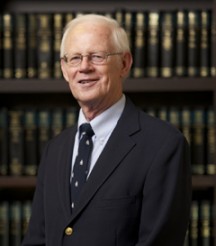 Gary Tegenkamp joined Glenn Feldmann Darby & Goodlatte in July 2014 after a distinguished career as Assistant City Attorney for Roanoke City. During his nineteen year career with the City of Roanoke, Gary represented and advised various City departments, including engineering, purchasing, environmental management, economic development, the Roanoke Civic Center Commission, and the Roanoke Valley Regional Cable Television Committee.
Gary's legal work with the City involved municipal law, governmental liability issues, construction contracts, purchasing contracts, complex business contracts, administrative boards and commissions, environmental issues, economic development issues, telecommunications matters, and cable television issues.
Gary brings a wealth of experience and will focus on local government law, business and transactional law, and construction contract law.
Education
University of South Florida (1969)
Marshall-Wythe School of Law, The College of William and Mary (1972)
Associations
Roanoke Bar Association
Virginia State Bar
Local Government Attorneys of Virginia
Civic Involvement
Barrister Book Buddies Reading Program (2005-present)
Blue Ridge Legal Services, Inc. (former Board Member 2004-2006)
The Legal Aid Society of Roanoke Valley (former Board Member 2004-2006)
Roanoke Bar Association (former Board Member 2005-June 2007)
Experience
Glenn Feldmann Darby & Goodlatte (July 2014–present)
Assistant City Attorney for Roanoke City (1995-2014)
Law Clerk to the Honorable H. Emory Widener, Jr., Chief Judge United States District Court for the Western District of Virginia (1972); and Judge United States District Court of Appeals for the Fourth Circuit (1972-1973)
United States Army Reserve (1971-1979) (Honorable Discharge as a Captain)
Wooten & Hart, P.C. (1973-1995)