Phillip Lingafelt
Principal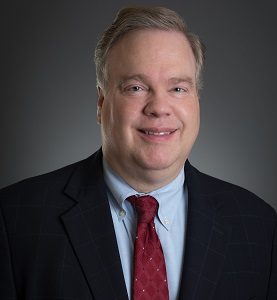 As a member of both the Virginia and North Carolina Bar Associations, Phillip represents clients in a diverse range of legal matters to ensure their interests and assets are guarded, protected, and preserved. An experienced bankruptcy attorney for creditors and an accomplished litigator, Phillip is exceptionally qualified to help corporate clients deal with debtors seeking to restructure debts, preserve assets, and recover outstanding judgment and payment obligations. His successful outcomes in the area of contractual and property disputes has earned him a strong reputation with regional corporate leaders and national corporations doing business in the Roanoke Valley. Phillip serves clients in the field of creditor's rights and civil litigation. He is experienced in construction cases, personal injury cases, criminal cases, and Estate Administration.
Education
James Madison University (1984) magna cum laude
Marshall-Wythe School of Law at the College of William and Mary (1988), Order of the Coif
Representative Work
Creditors' Rights
Served as counsel for a creditor in a successful claim to bar a debtors' discharge based on a fraudulent financial statement and successfully defended the claim in an appeal to the Fourth Circuit Court of Appeals.
Criminal Defense
Served as counsel for a successful appeal of a defendant's classification as an armed career criminal to the Fourth Circuit of Appeals.
Litigation
Served as counsel in the successful trial defense of a property owner in a nuisance and trespass case involving an easement.
Served as local counsel for a defendant company in a dispute in the United States District Court for the Western District of Virginia with a railroad that was resolved by agreement in mediation.
Served as counsel for consumers in resolving claims under the Virginia Lemon Law.
Experience
Glenn Feldmann Darby & Goodlatte (1990-present)
Law Clerk to the Honorable James C. Turk and the Honorable Glen E. Conrad, United States District Court for the Western District of Virginia
Associations
Roanoke Bar Association
Virginia State Bar
North Carolina State Bar
Authorship
Civic Involvement
Graduate of the Roanoke Regional Chamber of Commerce Leadership Roanoke Valley Program
Member of the Ted Dalton Inn of Court
Member of the Fourth Circuit Judicial Conference