David Tenzer
Principal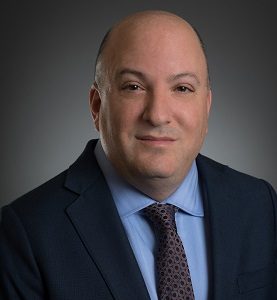 The pace at which business needs change is getting faster every day and David's practice focuses on staying in front of these changes. David works closely with his clients, ranging from publicly traded companies to small startup ventures, to help them successfully grow their businesses, and to navigate the risks inherent in today's ever changing business environment. Whether working with commercial landlords or emerging biotech firms, David helps position his clients to obtain and maintain success. From mergers and acquisitions and venture capital financing, to negotiating software license agreements, and commercial real estate leases, David prepares his clients to seize opportunity and conquer challenge.
Education
University of Virginia (1990)
Northeastern University School of Law (1993)
Representative Work
Technology
Served as general counsel for an emerging biotech company as its workforce multiplied 10x and represented it in the negotiation and closing of several successful rounds of venture capital financing totaling over $25 million.
Served as general counsel handling all legal matters for a web based sales lead generation company which grew from start-up to become one of the dominant companies in its national market with substantial annual revenue growth.
Commercial Real Estate
Served as leasing counsel to a regional shopping center developer, negotiating commercial and retail leases with both national and local tenants.
Serves as statewide counsel for a national publicly traded shopping center owner/developer in all tenant disputes and workout matters for their shopping center properties throughout Virginia.
Experience
Glenn Feldmann Darby & Goodlatte (1998-present)
Mary Baldwin College (Past Adjunct Professor of Business Law)
Adler Rosen & Peters, P.C. (1994-1998)
Associations
Roanoke Bar Association
American Bar Association
Authorship
Civic Involvement
State appointment to serve on the Virginia Israel Advisory Board (2004 – present)
Jefferson Center Foundation (Executive Committee Vice Chair and Chair)
The Sam and Marion Golden Helping Hand Foundation (Board of Directors and Treasurer)
Beth Israel Synagogue (Past Board of Directors, Vice President and President)